Nederlandse bitcoin miningbedrijven zijn erg schaars. Maar je kunt er wel degelijk een leuke boterham mee verdienen, als je maar de juiste waardepropositie vindt. Vandaag vertelt Jelmer ten Wolde (28) meer over Greentech Technologies. Hij is oprichter van een bedrijf dat bitcoin mining koppelt aan onder meer de vraag naar restwarmte door middel van containers met immersiekoeling.
Jelmer studeerde Innovatie en Entrepreneurship in Antwerpen en heeft vervolgens een eigen blockchainbedrijf opgericht, alvorens hij met GreenTech startte. Met een vader in de tuinbouw – en energiemarkt was de stap naar bitcoin mining daarna zo gezet.
"Via mijn vader wist ik dat er toendertijd in de tuinbouw veel goedkope elektriciteit was en dat er veel vraag was naar warmte. Die kans hebben we aangegrepen met mining."
In 2017 en 2018 is het concept verder ontwikkeld en inmiddels timmert de 28-jarige CEO Ten Wolde met Greentech Technologies hard aan de weg in allerlei sectoren. Inmiddels heeft hij twintig mensen in dienst, waarvan de helft uit Nederland. Door een joint venture met een Zwitsers bedrijf is GreenTech in Zwitserland geregistreerd. Inmiddels denkt hij zelfs aan projecten met een capaciteit van 50 tot 100 MW.
"We wilden iets met warmte doen, en we zijn begonnen met luchtkoeling. Het antwoord was al snel 'nee'. Het is duur en technisch niet efficiënt. Uiteindelijk kwamen we uit op immersiekoeling."
Immersiekoeling
Immersiekoeling is een manier waarbij je mining rigs in vloeistof koelt. Vervolgens kun je deze warmte op een veel efficiëntere manier overdragen (vergeleken met luchtkoeling) en inzetten waar dat nodig is. Het is toe te passen in de glas – en tuinbouw, maar ook bij warmtenetten in steden of bij bierbrouwerijen.
"Voor warmtebenutting is mining superieur."
"De toepassing is erg nuttig voor plantenkassen met onbelichte teelt (zoals paprika, komkommers en aubergines) én die veel gas gebruiken", zo vertelt Jelmer. "Vanuit daar kun je het gaan optimaliseren."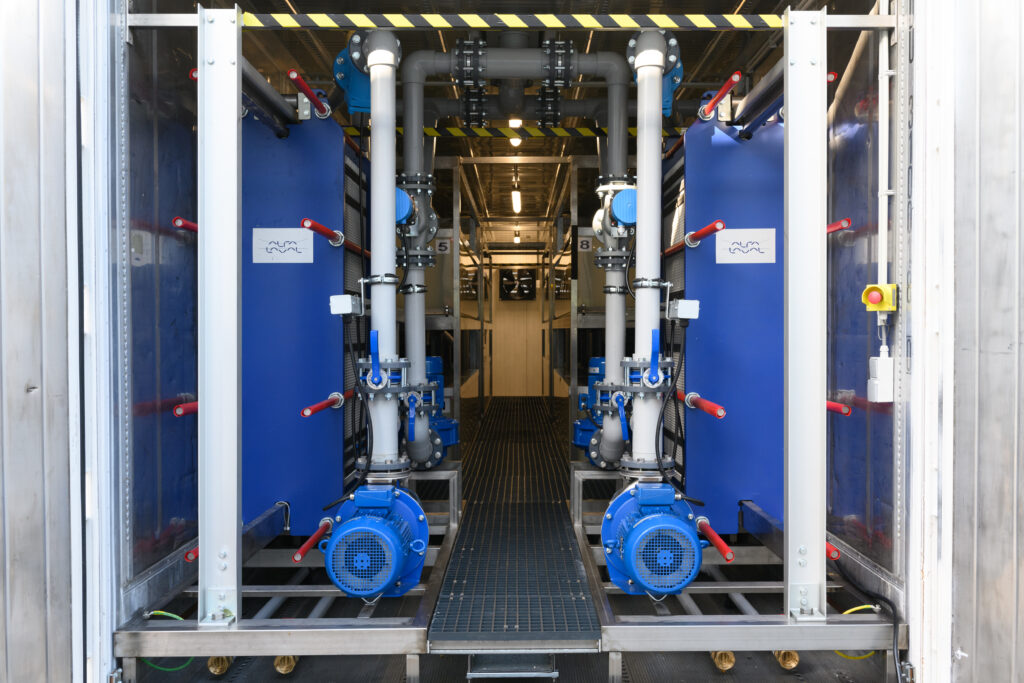 Als één container twaalf maanden lang draait, kun je 1,7 miljoen kubieke meter gas besparen (per container). Over deze containers en het afschalen van gasgebruik later in dit artikel meer.
Dit is een premium artikel. Wil je verder lezen? Betaal hieronder met bitcoin (lightning) of neem een abonnement.