Daar zijn we weer! Zoals jullie weten wijden we één keer per maand in een aparte editie aan het lightning netwerk. Deze secundaire laag bovenop bitcoin verdient meer aandacht.
Vandaag op het menu:
Lightning tijdens een crisis
Fraude op het netwerk
Daric
Nostr
En we bekijken ook ander nieuws en ontwikkelingen in de wondere wereld van lightning.
Hulpcampagnes voor Turkije
Dat het lightning netwerk waardevol is in landen waar een crisis heerst wisten we al. Het biedt namelijk een snelle en goedkope manier om transacties uit te voeren zonder tussenkomst van financiële instellingen of overheden. In noodsituaties, zoals bij de aardbeving op 6 februari jongstleden in het zuidoosten van Turkije en Syrië, is tijd (en tijdswinst) van essentieel belang.
Om te helpen bij de hulpverlening zijn er diverse campagnes opgezet, zoals ook op het bitcoin en lightning crowdfunding platform Geyser. De ontvangen bitcoin-donaties konden daarna worden omgezet in Turkse Lira en doorgestuurd naar een bankrekening van een burgerorganisatie genaamd Ahbap, die directe hulp biedt in de regio.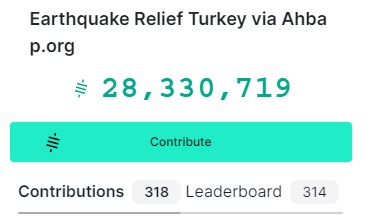 Ook in Nederland werden er diverse hulpcampagnes opgezet, zoals door de community van Satoshi Radio. Er is daar 0,2 BTC (ongeveer 4.500 euro) opgehaald via een crowfunding-campagne om de lokale bevolking 1 week lang te kunnen voorzien van 2 warme maaltijden per dag. Zo is lightning niet alleen een gimmick voor geeks, maar kan het écht een verschil maken.
Het probleem van channel states
We gaan door met een iets technischer onderwerp: de insides van betaalkanalen.
Dit is een premium artikel. Lees het hele verhaal hieronder met bitcoin of een abonnement.