Het zijn moeilijke tijden voor miners. Daarover heb ik twee weken geleden geschreven in BitcoinFocus. De hoogste tijd om opnieuw om deze groep marktdeelnemers uit te lichten. Hoe staat het er inmiddels voor met bitcoin miners? Ervaren ze minder druk vanuit de markt of is de situatie nog steeds niet rooskleurig? Daarover gaat dit artikel.
Hoe zit het ook al weer? 
Bitcoin miners zijn van essentieel belang voor het bitcoinnetwerk. Miners valideren transacties en voegen ze toe aan de blockchain. Dit doen ze door rekenkracht te leveren aan het bitcoinnetwerk. De rekenkracht is nodig om de juiste nonce te vinden en daarmee de juiste hash. Als dit lukt, mag een miner een blok toevoegen aan de blockchain. Voor het toevoegen van een block ontvangt de miners een beloning in de vorm van een block reward. Die beloning is momenteel 6.25 bitcoin, omgerekend 105.000 dollar per block (~100.000 euro).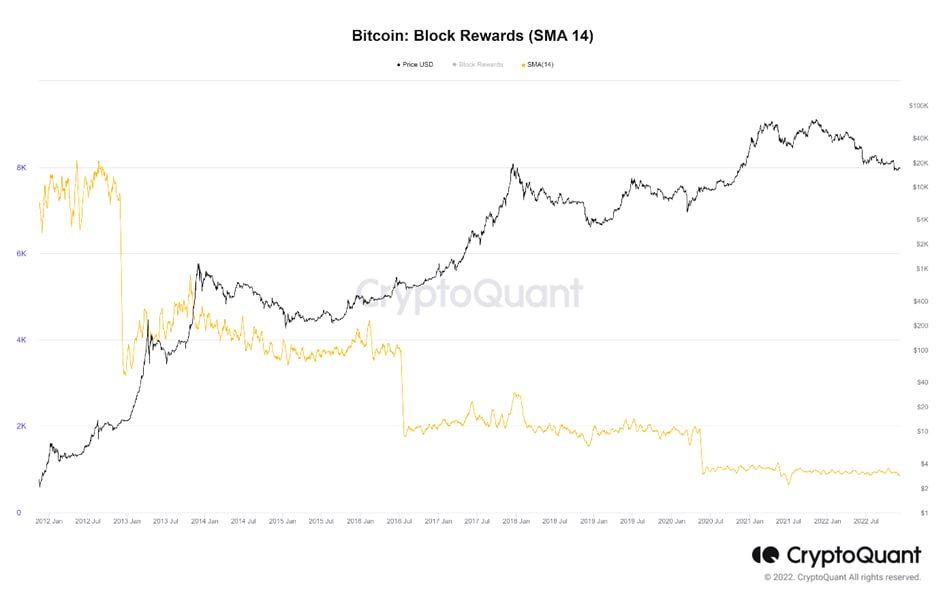 De totale hoeveelheid rekenkracht van alle computers (miners) die momenteel bitcoin proberen te minen uitgedrukt in de hashrate. Ondanks een prijsdaling van bitcoin (met meer dan 70%) blijft de hashrate alsmaar stijgen. Ten minste: tot enkele weken geleden, want inmiddels heeft de hashrate een (voorlopig) hoogtepunt bereikt.
De daling in hashrate betekent dat er minder rekenkracht wordt ingezet voor het vinden van een nonce. Het is gezien de huidige marktomstandigheden logischerwijs te verwachten dat miners met verouderde of minder efficiënte apparatuur hun machines uitschakelen.
Door het uitschakelen van verouderde apparatuur hebben de miningbedrijven kosten aan stroom en onderhoud. Dit kan essentieel zijn om het hoofd boven water te houden, wachtend op tijden met een hogere bitcoin prijs of een lagere hashrate (meer winstgevend).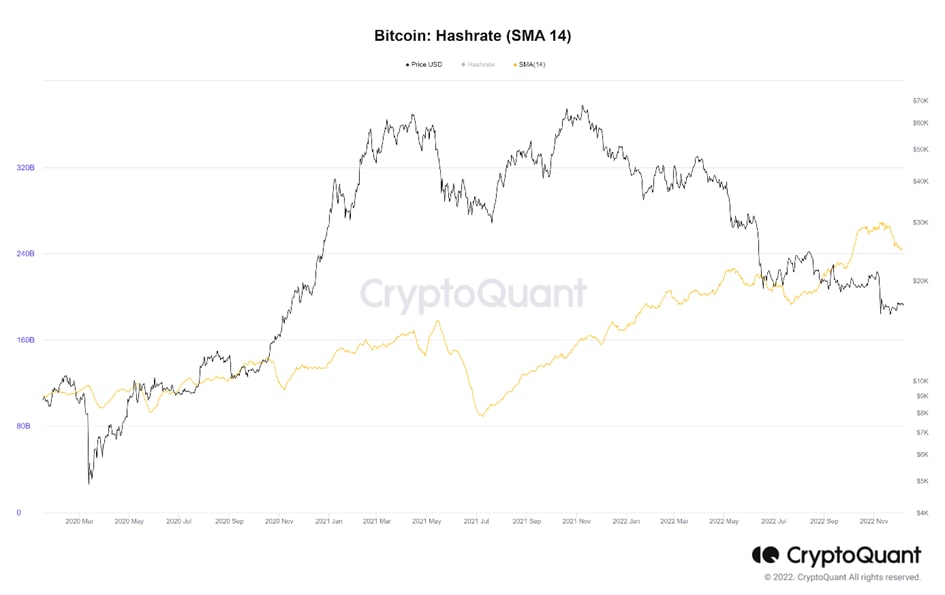 Dit is een premium artikel. Wil je verder lezen? Betaal hieronder met bitcoin (lightning) of neem een abonnement.