Bitcoin fixes this. Het is een bekende meme die vaak gebruikt wordt. Maar als je kritisch naar de (échte) wereld kijkt, zie je dat het bitcoinnarratief op veel plekken niet per se resoneert. Of anders gezegd: buiten bitcoin zijn er veel andere oplossingen die al gretig gebruikt worden en die veelgebruikte argumenten van bitcoiners juist weerleggen.
Het 'plaat voor je kop'-gehalte is soms nogal hoog onder de digitale pro-bitcoin internetwarriors. Laten we eens kritisch kijken naar denkbeelden in de bitcoinbubbel.
Mobiel 'bankieren'
Een mooi voorbeeld is M-PESA. Woon je in Kenia, Tanzania, Zuid-Afrika, Afghanistan of een handjevol andere landen? Dan kun je al lang digitale betalingen doen zonder bankrekening en zelfs zonder internet.
De letter M staat voor mobile, en pesa is Swahili voor geld. Meer dan 50 miljoen Afrikanen maken gebruik van dit netwerk. Volgens schattingen heeft bitcoin 300 miljoen gebruikers, waarvan het gros het nog niet eens gebruikt als betaalmiddel (maar voor speculatie of als spaarmiddel).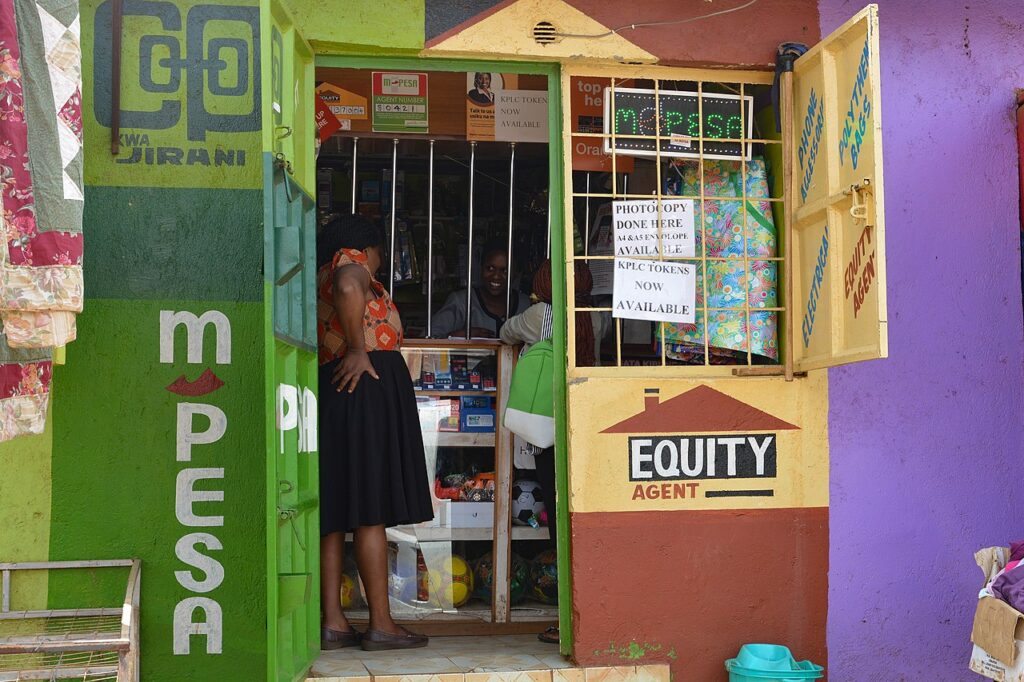 Het in 2007 opgerichte M-PESA is ouder (!) dan bitcoin en verstuurt $300 miljard aan transacties per jaar. Ter vergelijking: voor bitcoin is dat $560 miljard. Dit is een gemiddelde van de $7.300 miljard die in totaal is verstuurd in de 13 jaar dat bitcoin nu bestaat, dus op jaarbasis ligt dit bedrag in 2022 eerlijkheidshalve een stuk hoger..
Op hun website promoot de overheid M-PESA als volgt:
"M-PESA is Africa's most successful mobile money service and the region's largest fintech platform. M-PESA is the preferred way to make payments across the continent both for the banked and unbanked due to its safety and unmatched convenience."
Hoe werkt het eigenlijk?
Je kunt dit complete premium artikel lezen als losse oplage via de bitcoin pay-per-view knop.