Bitcoin is geen bedrijf en er bestaat ook niet zoiets als een 'bitcoinopleiding aan een universiteit'. Toch zijn er wereldwijd duizenden software-ontwikkelaars die aan en op bitcoin bouwen. Zij komen voornamelijk uit de 'westerse wereld'. In deze Bitcoin Focus bekijken we twee initiatieven die daar verandering in proberen te brengen: het Salvadoraanse Torogoz en het op Afrika gerichte Qala.
Qala
Beginnend bij laatstgenoemde. Het motto van Qala is duidelijk: Training the next generation of African Bitcoin and Lightning developers. We spreken hierover met onze Zuiderbuur Stéphan, één van de mentors van de eerste lichting van studenten bij Qala.
Hij vertelt hoe ze met dit initiatief "de pool van ontwikkelaars die op BTC en LN bouwen willen vergroten". Er is wel één voorwaarde: de mensen die het programma volgen moeten al professionele ervaring met softwareontwikkeling hebben.
Stéphan kwam bij Qala terecht dankzij de seminars die hij volgde bij Chaincode Labs. Chaincode is één van de organisaties achter Qala.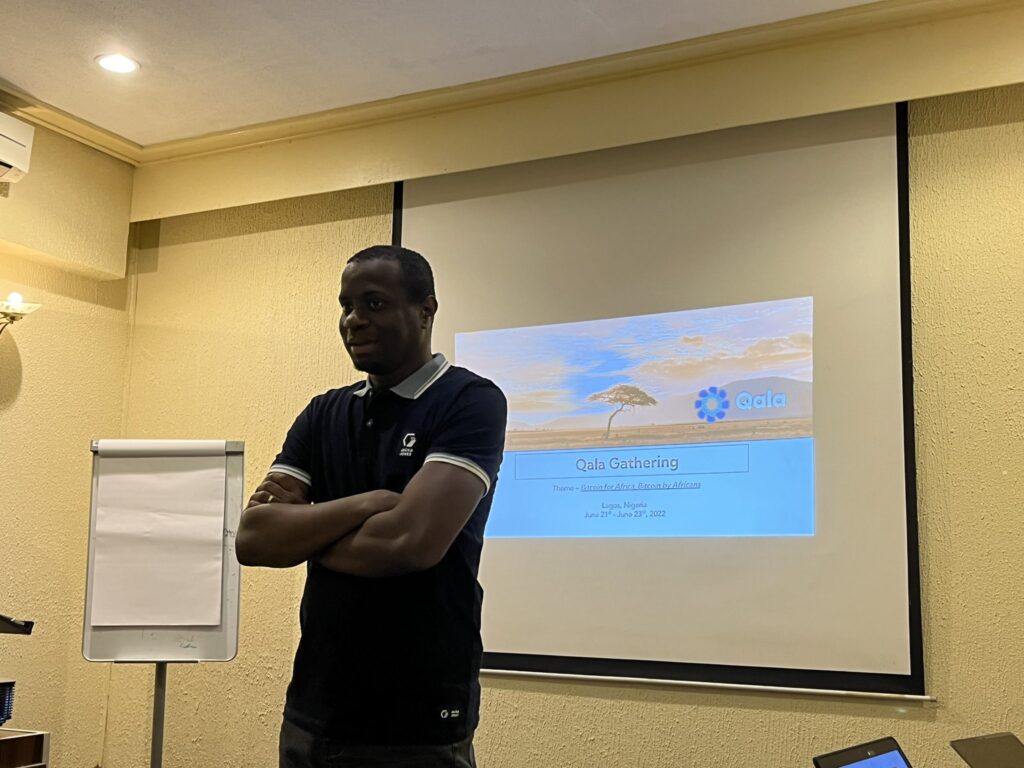 Daarnaast wordt het project (financieel) gesteund door onder andere de Human Rights Foundation, Bitnob, Superlunar, Coinbase en Paxful. Het hele project is (momenteel) gebaseerd op donaties, want er zit niet echt een verdienmodel achter.
Stéphan vertelt meer over de studenten, het lesprogramma en de soms ietwat lastige lokale omstandigheden.
Je kunt dit complete premium artikel lezen als losse oplage via de bitcoin pay-per-view knop.