Vandaag is het weer tijd voor een uitgebreide on-chainanalyse: we gaan de historische marktcycli van bitcoin vergelijken. Bijna iedereen die in bitcoin geïnteresseerd is, kent de vierjarige cyclus van bitcoin. Het is een cyclus die zich beweegt rondom een periode waarbij de beloning voor miners gehalveerd wordt. Dit gebeurt ongeveer elke 210.000 blokken. Deze halvering van de beloning wordt ook wel de halving genoemd.
Maar hoe ziet zo'n cyclus er nu precies uit en welke on-chainstatistieken kunnen ons helpen om de marktbodems en -toppen te bepalen? In dit artikel gaan we hier dieper op in.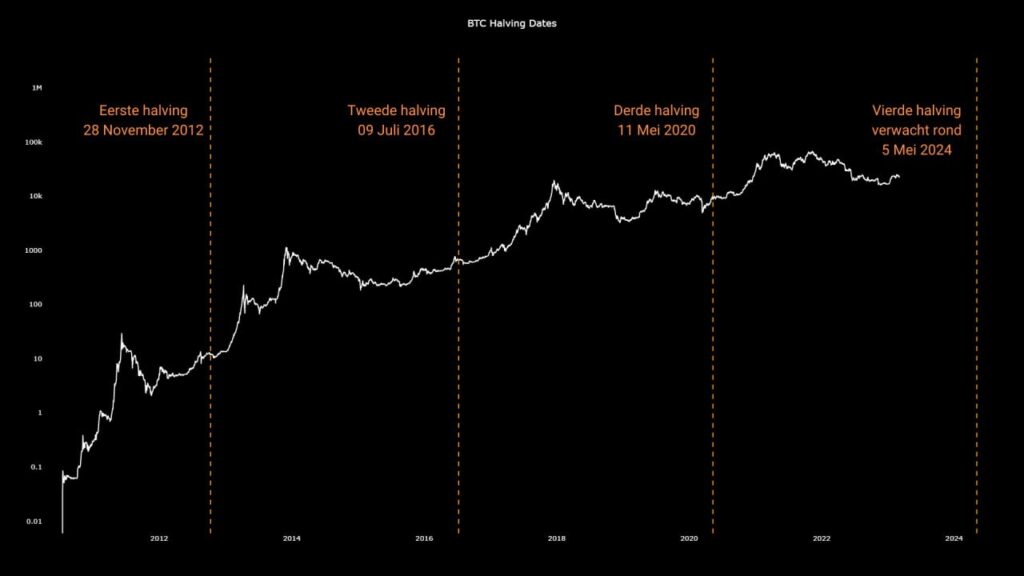 Marktcycli van bitcoin
Bitcoincycli worden gevormd door twee soorten marktdeelnemers: de kortetermijnspeculanten en langetermijninvesteerders. Het zijn deze twee groepen die transacties verrichten op het netwerk en dit gedrag is uiteindelijk zichtbaar in diverse statistieken. Voordat we naar de data gaan kijken, moeten we eerst schetsen hoe beide groepen eruit zien. Elke transactie op het bitcoinnetwerk wordt immers uitgevoerd met een bepaalde gedachte. En dat gedrag is door middel van onchain data-analyse zichtbaar te maken.
Kortetermijnspeculanten (STH): Kortetermijnspeculanten zijn voornamelijk geïnteresseerd in het snel behalen van winst op korte termijn. Vaak raakt deze groep geïnteresseerd in btc, omdat de prijs daarvoor is gestegen. Ze horen het in het nieuws, van vrienden of bij de sportclub. De groep is gevoelig voor hevige prijsschommelingen en verkoopt zijn/haar bitcoin net zo snel als dat het aangekocht is. De groep zorgt doorgaans voor hevige schommelingen in de bitcoinprijs. Door de bank genomen houden ze maximaal 5 maanden hun bitcoins vast.
Langetermijngebruikers: dit zijn doorgaans de doorgewinterde bitcoiners, ook wel de holders van het laatste uur. Het maakt ze niet uit tegen welke marktprijs ze bitcoin kopen. Ze zijn voornamelijk geïnteresseerd in de langetermijnpotentie van bitcoin. Ze hebben een langetermijnvisie en houden vast whatever it takes. Deze groep investeerders heeft een stabiliserend effect op de markt en remt de koersbewegingen veroorzaakt door kortetermijnspeculanten. Door de bank genomen houden ze hun digitale goud vijf maanden of langer vast.
De dynamiek tussen beide groepen is vrij helder te analyseren door gebruik te maken van on-chain data.
Dit is een premium artikel. Lees het hele verhaal hieronder met bitcoin of een abonnement.