We hebben nieuws voor jou! We zijn blij om aan te kondigen dat onze Bitcoin Focus-nieuwsbrief vanaf vandaag voor iedereen kosteloos te lezen is. Dat betekent dat er een einde komt aan de lightning paywall en premium abonnementen. In plaats daarvan stellen we alle edities van onze nieuwsbrief open voor al onze duizenden lezers!
Bitcoin voor iedereen
Dit betekent dat je nu kunt drie keer per week kunt genieten van al het laatste nieuws en updates. Focus stapt daarmee van een gesloten systeem over op het value4value model. We geloven in de kracht van open informatie en zien dit als de juiste stap vooruit: een win-win-win situatie:
Meer unieke bitcoinverhalen voor jou
Meer lezers en een groter bereik voor ons
Meer adoptie en kennis in Nederland over bitcoin
Voor jou verandert er niets, behalve dat jij bepaalt of en wanneer je Focus steunt met een geheel vrijblijvende value4value donatie. We accepteren in-article lightningbetalingen en hebben een aparte doneerpagina op onze website.
Value4value
Value4value is een benadering waarin jij (als lezer) Focus kunt belonen en steunen voor de waarde die je uit onze verhalen haalt. Het is een soort "betaal wat je het waard vindt"-systeem. In plaats van een doorlopend abonnementen, lever jij een volledig vrijblijvende bijdrage.
Het concept van "value for value" bevordert ook de bredere filosofie van bitcoin, die een directe, peer-to-peer waardeoverdracht mogelijk maakt zonder tussenkomst van derden. Net zoals je een straatmuzikant in het winkelcentrum steunt met contant geld, kunnen we dit nu met lightning op een digitale manier doen.
Wij zijn er voor jou om je relevante en boeiende inzichten uit de wereld van bitcoin te bieden. Onze geliefde rubrieken zoals de maandelijkse Lightning Focus, weekoverzichten en marktanalyses blijven bestaan, evenals relevante interviews met persoonlijkheden uit de bitcoinwereld, zowel lokaal als internationaal.
Heb je nog onderwerpsuggesties? Laat het ons vooral weten!
Vrijblijvende donaties
In elk artikel staat een donatieknop, zodat je gemakkelijk een bijdrage kunt leveren. Maar onthoud: het delen van de nieuwsbrief op alle verschillende manieren is ook een vorm van steun!
Met onderstaande QR-code (die je in met je lightningwallet kunt scannen óf waar je op kunt klikken) kun je zélf een bedrag kiezen. Lukt het niet? Gebruik dan een van de vier standaardknoppen!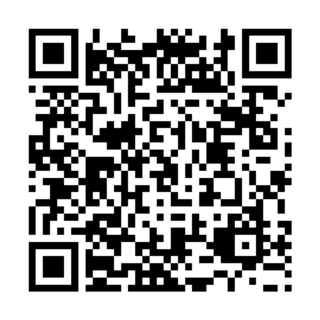 Voor vragen, suggesties of feedback, aarzel niet om contact met ons op te nemen via [email protected]. Wij waarderen jouw betrokkenheid en steun!
Welkom bij de revolutie van value4value. Welkom bij het nieuwe Bitcoin Focus!